Housing Partnerships
The Office of Neighborhood Life (ONL) is here to help students from the moment they begin to think about living off-campus, until their keys have been returned to a landlord. Once you've moved in, ONL can guide you as you acclimate to your community and navigate District living. We are excited for you to find a community to become a part of during your time as a Georgetown student.
Unfortunately, on-campus housing options are not available for graduate students. Georgetown University forms partnerships with local housing opportunities to provide University approved options to our students.
Upcoming Partnerships
Georgetown University will be opening a new building at 55 H Street to welcome graduate students. Stay tuned for more info to come in Spring 2022!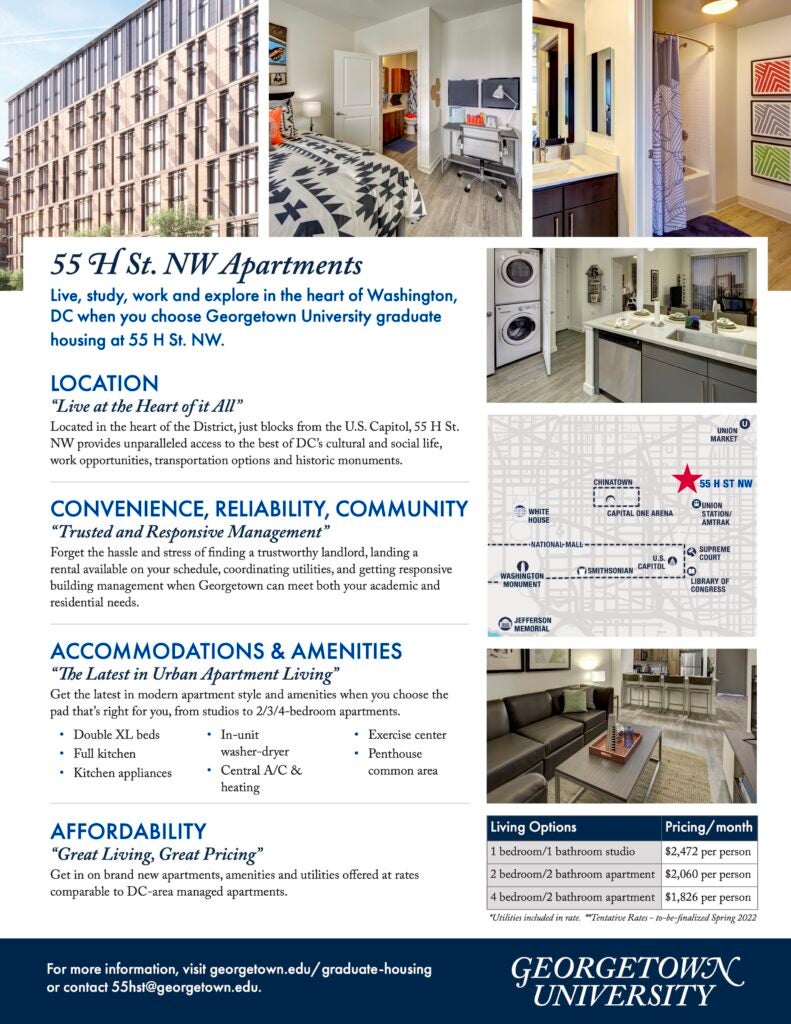 Check out this webpage for more information, or to submit your interest in this housing option!